Protective Spray-On Coating
Tough Protective Linings For All Your Needs
Our protective spray-on lining is made of highly innovative polyurethane and offers the ultimate protection against scratches, impacts, and more. Ultimate Linings of San Jose is trusted by OEM companies and are proud to represent our industry's standard for excellence. When you work with us, you benefit from our 20-plus years of experience. When results really matter, choose Ultimate Linings of San Jose. We serve San Francisco Bay, San Jose, Santa Clara, Morgan Hill, Gilroy, and the South Counties. We look forward to serving you!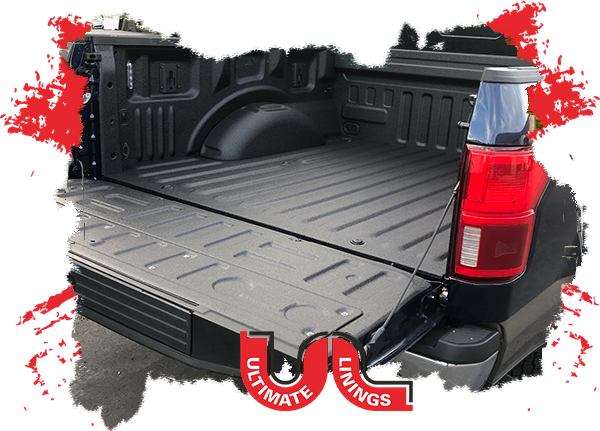 Highlights of Our Spray-On Lining
It's industry proven to provide anti-skid permanent abrasion-resistant protection

It's an easy to clean, flexible, textured, non-porous lining that will not warp, crack, or peel

It's environmentally friendly, 100% solids and VOC-free

It's resistant to automotive chemicals, gasoline, diesel fuel, chlorine, paint, and saltwater

It bonds to steel, aluminum, wood, concrete, and fiberglass

It is a great insulator and has soundproofing qualities

It's the hardest, most durable spray-on liner available today
High-Quality Truck Bed Coatings
Because our spray-on lining is applied at a high temperature and high pressure, it can be used on a wide variety of surfaces. We do not coat entire vehicles, but we can spray truck beds, tailgates, step rails, bumpers, utility boxes to name a few. Our product is trusted by major auto brand factories such as GM®, Ford®, Dodge®, and Toyota® for many reasons.
We pair a world-class truck bed lining product with exceptional customer service, and the result is something truly special: it's Ultimate Linings of San Jose. Our commitment to our customers is on an entirely new level, and it shows. We're known for our outstanding results, and we'd love to help you experience them. Tell us what you need, and we'll take care of everything else!
Experience the Benefits of a Quality Spray-On Bedliner
Whether it's a work truck or your own personal truck, pickup trucks are designed to take a beating from everyday wear and tear, heavy equipment, and a variety of harsh liquids. If you want your truck to not only last, but look great, you need a spray-on bedliner that protects the truck bed, tailgate, step rails, and several other areas of the truck that can be scratched. Ultimate Linings of San Jose has just the product to get the job done.
Why Choose a Spray-On Truck Bed Lining?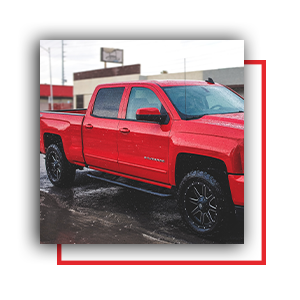 Fast Cure Times:
Our truck bed lining cures in 24 hours and will be ready for you to get back on the road or back to the job site. Ultimate Linings is dedicated to working efficiently with an exceptional attention to detail, so you can be confident that your truck is prepared for whatever the day brings.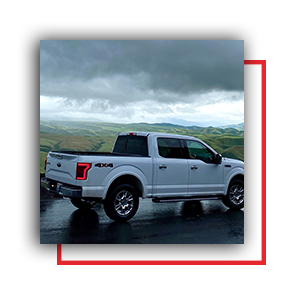 High-Quality Aesthetics
Rather than a drop-in liner that looks like an afterthought and gives your truck a bulky appearance, a spray-on liner creates clean lines and looks like a natural part of the truck. The truck bed, step rails, and tailgate will have a smooth, shiny finish that you can feel good about.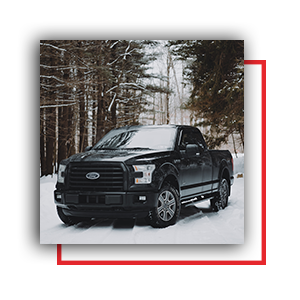 Lasting Protection:
Even when the battery dies, the windshield cracks, or issues arise with the engine, the bed of your truck will look great and still offer durability for whatever you're doing or whatever items you're carrying. Ultimate Linings is committed to installing our product with precision, ensuring that it will protect your vehicle for years.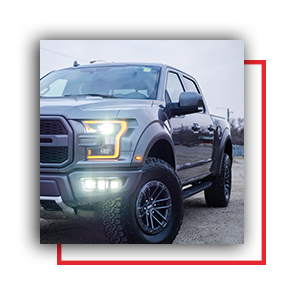 Ideal Defenses:
From small items to tool boxes and heavy equipment, there are dozens of things that can cause scratches, dents, dings, and scrapes. If you care about the appearance of your truck, a spray-on coating can provide the ideal defense against all of the tools and equipment your job and life require.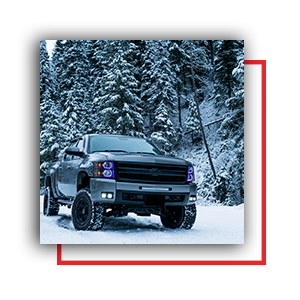 Corrosion Prevention:
There's nothing worse and nothing that gives off an unprofessional look more than rust. When an untreated truck bed is scratched, it's more prone to rust and corrosion. But with a polyurethane coating that prevents rust, you can have peace of mind no matter what the weather.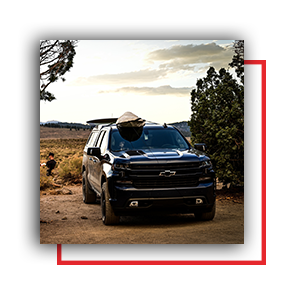 Quieter Hauls:
Drop-in bedliners may be convenient in some ways, but they can cause a variety of frustrations as well. On a windy day or when you're driving on a highway, a drop-in bedliner can catch the wind and produce a lot of noise. The truck bed lining that Ultimate Linings of San Jose offers is a perfect fit because it's sprayed on, reducing noise and actually making the drive smoother.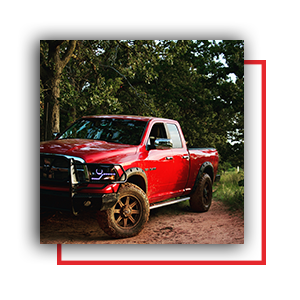 Better Texture:
If you're worried about tools and equipment sliding around the bed of your truck because of a drop-in liner, consider a spray-on coating instead. A spray-on lining creates texture that helps equipment stay in place when you're on a rough road or turning corners.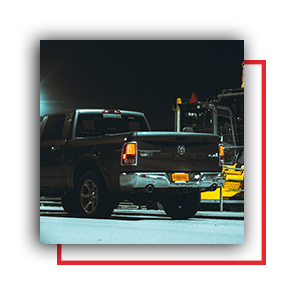 Simple Maintenance:
Aside from incredible protection from scratches, another significant benefit of Ultimate Linings is the ease of maintenance. For most messes, all it takes is a brush and a quick rinse of water to make the bed look like new again.
Sign Up for Our Newsletter